I was lying somewhere in the Scottish Highlands on a very squeaky hotel bed, trying to get some sleep after a long day of shooting, when I received a Facebook message from Geoff Beran, moderator of the Brian De Palma news blog 
De Palma à la Mod
. I leaned over in the dark and was greeted by two words lit up on my iPhone's lock screen: "Well, wow." My gut instinct told me that Geoff would have a good reason to contact me, and boy did he ever. The master of suspense himself had just emailed him, out of the blue, with the following statement:
Hi Geoff:
I just saw the Raising Cain re-cut and I think it's great.
It's what we didn't accomplish on the initial release of the film. It's what I originally wanted the movie to be.
Could you contact the company releasing the Blue Ray and tell them I think it's important they include it with the new release? If you need me to talk to some at the company just give me a number and a name.
And congratulations to Peet Gelderblom, he's restored the true story of Raising Cain.
Thanks,
Brian De Palma
By this time I was already aware of De Palma's appreciation of Raising Cain Re-cut–my personal attempt to approximate the legendary director's original vision for the film. Since it was posted on Indiewire back in January 2012, he had mentioned the re-cut in at least five different interviews that I know of, saying things like "Somebody got ahold of the original script and put it back the way it was supposed to be" (Fangoria) and "I looked at it and said, you're right. That's the way it should have been done." (Fandango).
But this email was something else. Imagine remixing a Beatles album, sharing it on Soundcloud and have Paul McCartney react: "You know what? That kinda beats the way we did it." Then imagine Sir Paul adding: "Let's bring it out properly."
Needless to say, I was geeking out big time… and cursing my hotel's shaky Wi-Fi connection. At breakfast the next morning (toast, eggs, coffee, orange juice–I had learned to avoid the local black pudding and slices of bacon way too thick) I tried to explain my cast and crew what was happening. Dutch actor Tim Haars and fellow-director Steffen Haars could hardly believe the news, until I showed De Palma's forwarded email as hard proof.
Geoff put me in contact with Cliff MacMillan at Shout! Factory, who had already received a personal phone call from mister De Palma ("I'm sorry… Who?"). I wrote Cliff that I would love to co-operate in any way, free of charge. This was on March 1st 2016.
Three months of waiting followed in order to get permission from Universal's legal department, during which we had to assure the lawyers that scenes of the movie wouldn't be added or cut, just re-ordered. The release date of the blu-ray was pushed back two times and De Palma signed papers to seal the deal. Finally on June 10th, the decision was made to move forward.
Based as I am in the Netherlands, I supervised the Los Angeles re-cut of the HD master from overseas and made sure it would be the best version it could be. Besides that, I worked on two bonus features for the blu-ray: a personal introduction recorded at Purple Film in Leiden and an extended/remixed version of the video essay that accompanied the re-cut in 2012.
What was once a mere fan edit, has now officially been elevated to Director's Cut. Scream Factory's 2-disc Raising Cain Collector's Edition will be released on September 13th.
Watch the extended video essay below (spoilers!) for an in-depth look into the project's history, methodology and findings.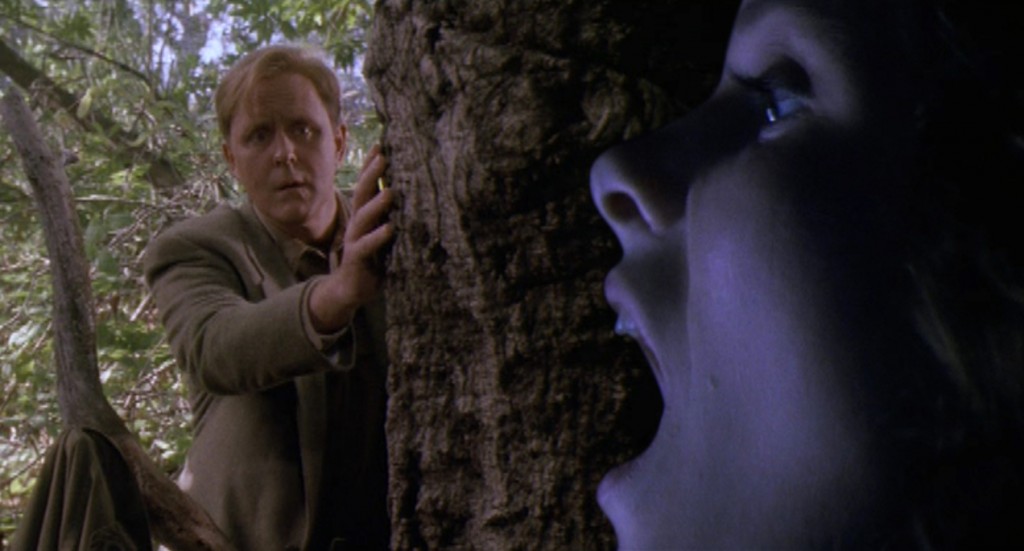 Indiewire's Press Play currently hosts my Raising Cain Re-cut project: a personal attempt to approximate Brian De Palma's original vision of Raising Cain, before the director chose to compromise its structure in post-production. The re-cut uses all of the scenes in the theatrical release and puts them back in the order they were intended, giving rise to a dramatically different viewing experience. The project includes a 12-minute video essay written, edited and narrated by yours truly. Enjoy!
Since its completion in 2009, a lot has happened to Out of Sync. After premiering at Indies for Indies in Pittsburgh, it hit the global festival circuit. I've already posted about my visit to Rutger Hauer's I've Seen Films International Film Festival in Milan, where Out of Sync received a Special Mention Prize, but the film also screened at Palm Beach International Film Festival in Florida, Choice Cuts Short Film Festival in London and the brand new Lewiston-Auburn Film Festival in Maine.

Interestingly enough, the short achieved its greatest success online. A few weeks after a hi-res version was uploaded and added to the website, Out of Sync was picked up by Vimeo Staff Picks and featured by MUBI Garage, resulting in a total of 58,000 views (and counting). A quick glance at Vimeo's comment section will give you an indication of how well it's been received.
Besides LA-based Dennis Cozzalio, who gave a glowing review at Sergio Leone and the Infield Fly Rule, other critics have chimed in. This is what former New York Times critic and House Next Door founder Matt Zoller Seitz had to say:
"This is a terrific movie. Formally adventurous and technically impeccable but with soul and a point. A rare combination of aspects. The story is told in a very intricate, borderline too-clever manner, toying with literary POV techniques yet somehow never losing track of the basic feelings of the couple and the issues that complicate their relationship. The style is very cognizant of film history, but not a slave to it. Gelderblom's got his own voice, and it's rich and assured."
Meanwhile, Movie Geeks United regular Dean Treadway posted a detailed review at his blog Filmicability:
"It's the shapes, the rigid color palette, the horizontal lines battling with the verticals, the close-ups wrestling with the long views (with birds sizzling precisely along a flowered horizon at one point), and it's the disconnect between the sound and image in the first half of Peet Gelderblom's too-short Out of Sync–these are the facets that rivet us most. (…) The haziness of a weekday morning is palpable, and the gentle tans of the woman's cosmos clash with the gunky greys of the man's. (…) A promising exercise for a promising new director."
Brazilian film critic Pablo Villaça (Cinema em Cena) wrote the following:
"What a great film! Nicely shot, edited and with superb sound editing. It reminded me a lot of the formalist theories about the use of sound–and especially of the infamous and long-lost Bezhin Lug, directed by Eisenstein in 1937, which was banned and destroyed precisely because of its insistence on not syncing up sound and images."
And back in Pittsburgh, Sam Ippolito at the Pittsburgh Indie Movie Examiner put it like this:
"An added bonus to the Indies for Indies program was the short Out Of Sync, which preceeded the main feature. An experimental Dutch feature about a couple's supposed break-up that has the dialogue not synced-up properly with what is shown on screen. Smart, reminding one of the sensation of watching one show while overhearing the same show telecast from another room."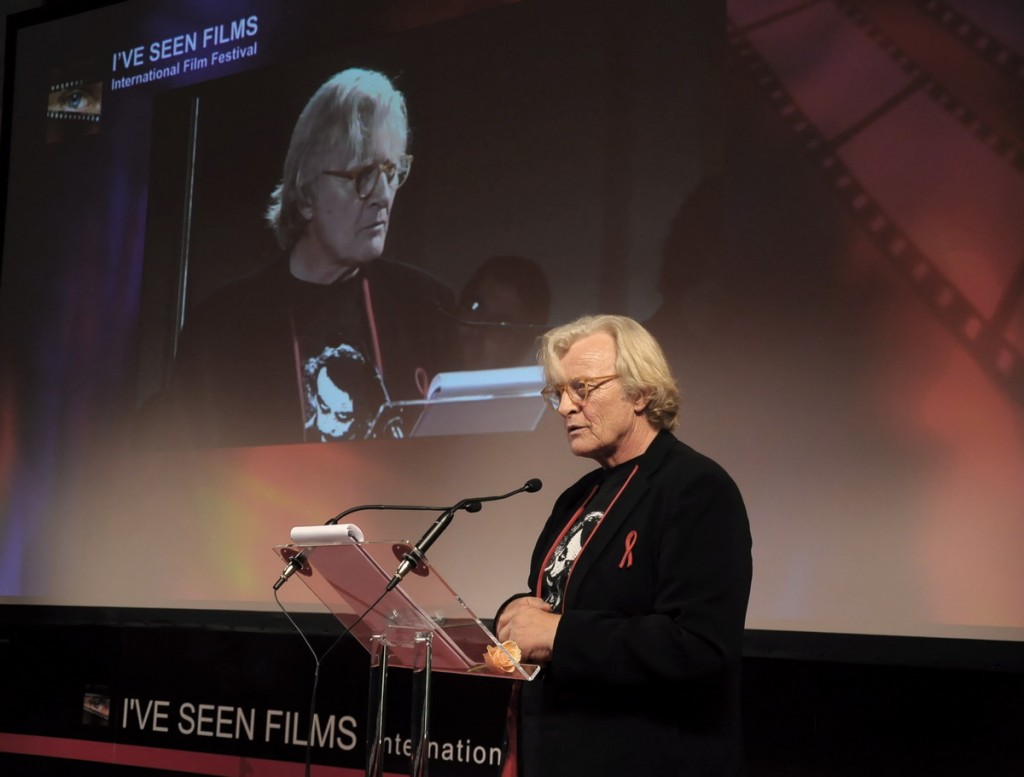 Last Friday night, my short Out of Sync received a Special Mention award at Rutger Hauer's I've Seen Films International Film Festival in Milan. The film screened together with 249 other works from 72 countries, selected from a total of 3,482 submissions. Since I hadn't been able to attend earlier screenings in Florida and Pittsburgh, the chance to visit this festival in one of Europe's most beautiful cities was an offer I couldn't refuse. I called up my old friend Mick, who used to be my best buddy back when we were studying Graphic Arts, and invited him to come along. The two of us hadn't seen each other in about eight years, so this seemed like an ideal opportunity to catch up.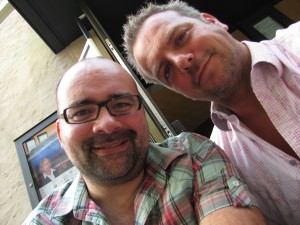 Out of Sync screened Thursday evening, October 7th, at Gnomo Milano Cinema. Mick and I took an early flight and planned on visiting the Blade Runner Q&A at IULM University first. Unfortunately, our plane was delayed and we couldn't make it in time. Bummer! We settled for a late lunch instead, before watching Out of Sync in digital HD with a crowd that seemed to enjoy it quite a bit.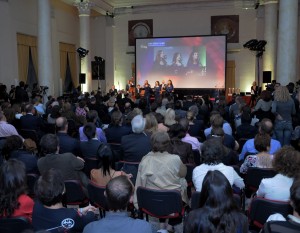 The Gala Award Ceremony, presented by Bill Bristow, took place in a fully packed Eight Column Hall of Milan's Royal Palace, right next to the enormous Duomo cathedral ("impressive" doesn't begin to describe it). Rutger Hauer handed the awards in person and, oddly enough, I was the first to be called on stage. A memorable moment, for sure, although it was over before I knew it. As I walked back to my seat, a Dutch lady on the first row congratulated me. I made a mental note to meet up with her later that evening.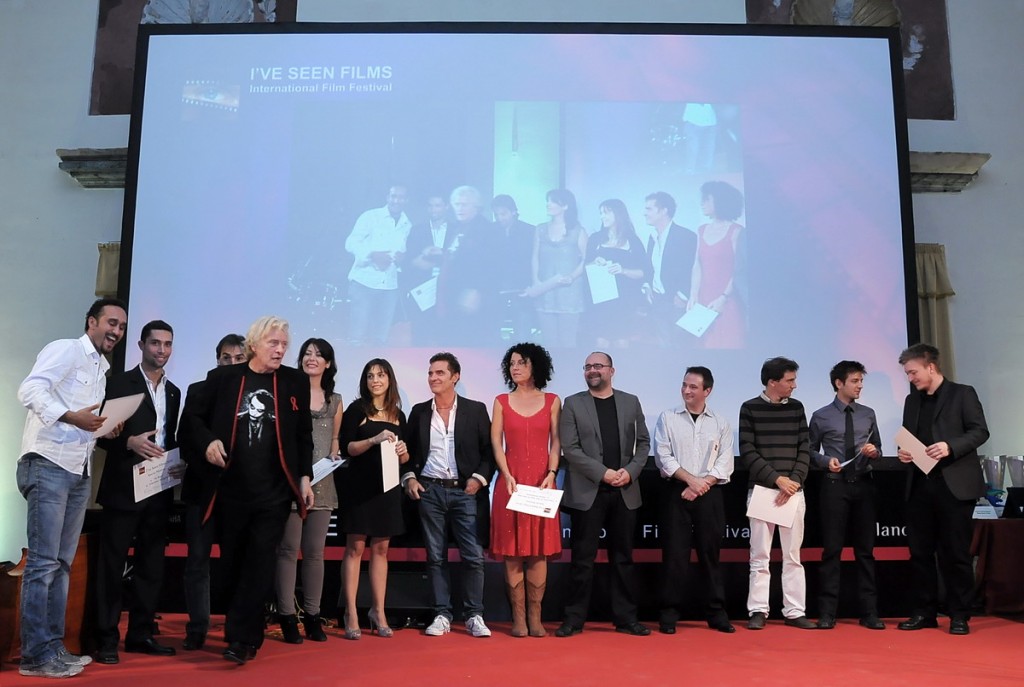 As soon as I got the chance, I walked over to Anton Corbijn and complimented him on his stunning second feature The American. (Funny that it takes a movie called The American to make you feel proud of being European.) Corbijn expressed his surprise that the film didn't open well in Italy, despite George Clooney's popularity, the Italian setting and a cast of well-known local actors. We talked about the pressures of working within the Hollywood system ("It forces you to come up with creative solutions–not unlike a celebrity photo shoot") and about digital versus analog cinematography. Obviously, Corbijn is a sucker for the grainy imperfection of good-old celluloid (which cinephile isn't?), and he rather enjoys the magical wait between shooting and seeing your footage. I told him about my experiences with the RED camera and recommended the Brittish Wallander series with Kenneth Brannagh as an exquisite example of stylish digital cinematography. Corbijn claimed to know nothing of light, by the way (yeah right), eventhough he composed nearly every shot in The American himself.
Mick and I drank prosecco with a few of the other winners: director Sil van der Woerd and singer Anouk de Groot (who won Best Music Video and Best Music Performer respectively) and Maria Heidemann (who also won a Special Mention that evening). Meanwhile, we caught up with the Dutch lady on the first row, who turned out to be Rutger's wife Ineke!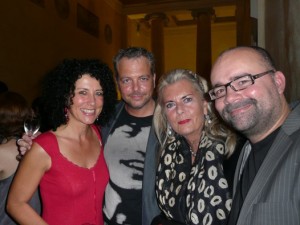 It didn't take long before Roy Batty himself joined us. I thanked him for his acknowledgement of Out of Sync ("Yeah, of course, my pleasure!") and told him how much I was looking forward to Hobo With A Shotgun. "It's a very, very strange movie," Hauer told me. I assured him the speech in the trailer felt like vintage Hauer. The man looked at me, pinched his eyes and smiled his trademark smile…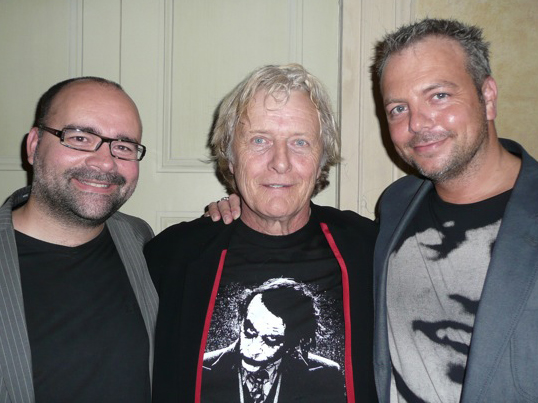 Well, a date has finally been set:
On March 13th, 15th and 16th, my short Out of Sync will have its world premiere in Pittsburgh, USA, as part of Indies For Indies. The festival will screen the film – which curator Lucas McNelly calls "the best film of 2009, regardless of length" – at the Hollywood Theatre, where it will accompany the full-length feature Hell Is Other People. I'm really excited to have it shown at this particular event, even if I won't be present myself. For those of you who live in the area, go check it out and make sure to report back!

In case you guys missed it, Dennis Cozzalio wrote a glowing review of Out of Sync at Sergio Leone and the Infield Fly Rule. An excerpt:
"Peet's light-footed achievement as a writer-director is to cast himself as a kind of seductive force, leading the audience to form conclusions based on what we know and what we think we know about this married couple based on how the images and sound are juxtaposed. It's a breezy, often visually ambitious (though not ostentatious) and funny film that packs a lot of influences into its brisk 10-minute running time—De Palma, Chabrol, the brothers Coen and Dardennes, even a touch of the airy visual elegance of Vincent Minnelli make themselves known as threads in the fabric that Peet weaves into his own audacious blend."
People who know me realize I'm not much of a list-maker. My peculiar taste is suspiciously mood-specific and based on private obsessions that are ever-evolving (just like everyone else's, for that matter), so numbering favorites is about as pointless to me as, say, a Stephen Sommers remake of Howard the Duck to mankind. Then again, what is life but a string of silly excercises?
I started making this list just to see if I could. I do not claim to have seen every worthwhile film this decade. I do not claim to have the authority to tell you what you should like. I do not believe in objective valuation and it doesn't think highly of me either. But I might be the guy to convince you to see something you may have dismissed or overlooked. In any case, beware of superlatives.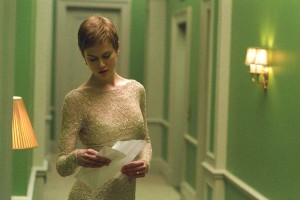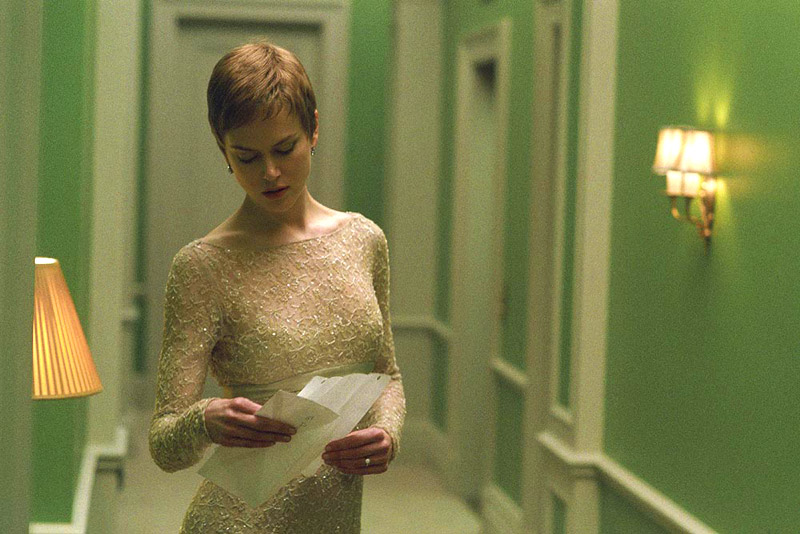 1.    Birth (2004 | Jonathan Glazer): An endlessly thought-provoking journey into the mystery of the heart. Kubrick with compassion. Massively underappreciated, so see it with an open mind.
2.    Mulholland Dr. (2001 | David Lynch): David Lynch's ultimate celluloid fever dream and about as sensual as the medium gets.
3.    There Will Be Blood (2007 | P.T. Andersen): Never has a picture so relatively modest in scope felt so tremendously epic. I was thoroughly immersed in its sense of place and mesmerized by Daniel Day Lewis' all-consuming personification of capitalist America.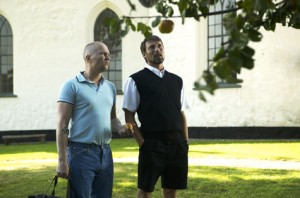 4.    Adam's Apples (2005 | Anders Thomas Jensen): A Danish gem that balances an amazing tightrope between biting satire and heartfelt allegory.
5.    Children of Men (2006 | Alfonso Cuarón): Quite possibly the most astonishingly choreographed cinematic experience of the decade.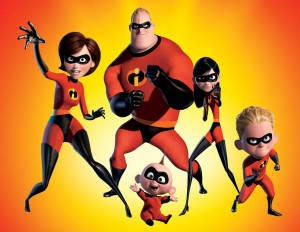 6.    The Incredibles (2004 | Brad Bird): Leave it up to Pixar to deliver a gorgeously designed kid-friendly gut-buster that kicks more ass than any Bond movie before it. Beyond the belly laughs, it manages to profoundly touch upon the disillusions of maturity and the strenghts of family bonding. How's that for incredible?
7.    Zodiac (2007 | David Fincher): The nature of obsession was never studied this, uh, obsessively. Digital cinema finally came of age in Fincher's latest magnum opus (nevermind The Curious Case of Benjamin Button).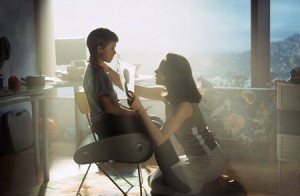 8.    A.I.: Artificial Intelligence (2001 | Steven Spielberg): An achingly beautiful fairy tale for adults with a final section that disappointed me the first time, but has proved curiously rewarding since.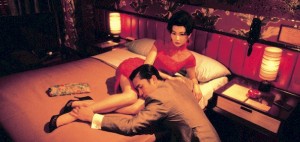 9.    In The Mood For Love (2000 | Wong Kar Wai): Lyrical filmmaking at its finest. It is doubtful that adultery will ever get a more glorious excuse.
10.    No Country for Old Men (2007 | Joel & Ethan Coen): The Coens rarely disappoint, of course (I loved The Man Who Wasn't There and haven't even seen A Serious Man). This felt like a classic from the first moment I laid eyes on it.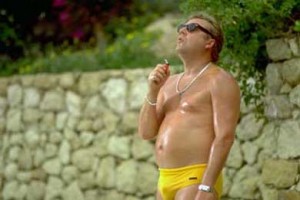 11.    Sexy Beast (2000 | Jonathan Glazer): The other movie made by my favorite director this decade, with truly breathtaking performances by Ray Winstone and Ben Kingsley. Its title pretty much covers it, even if it does feature Fatty Ray in Speedos.
12.    The Lord of the Rings: The Return of the King (2003 | Peter Jackson): The epitome of world-building. So passionately operatic that it repeatedly had me convinced I was dreaming with eyes wide open.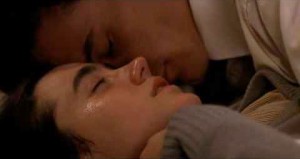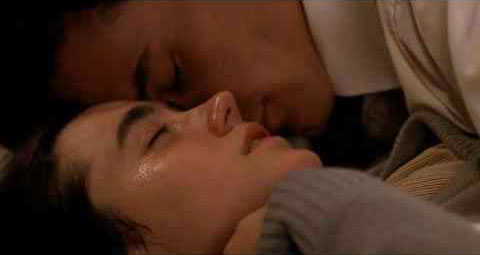 13.    Waking the Dead (2000 | Keith Gordon): This romance between two torn idealists broke my heart. Billy Crudup's breakdown at a family diner is one of my favorite scenes of the last ten years, for sure.
14.    Eternal Sunshine of the Spotless Mind (2004 | Michel Gondry): Another complicated love story sans Hollywood glamour told in a deliriously inventive way, capped with the finest bittersweet ending you'll ever see.
15.    Elephant (2003 | Gus Van Sant): Deeply moving to some, appallingly empty to others–depending on what you bring to this moving Rorschach test.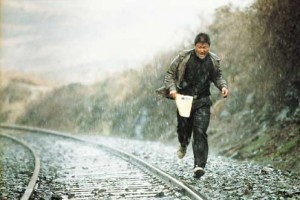 16.    Memories of Murder (2003 | Bong Joon-ho): A serial killer flick/police procedural as you've never seen before. (Long live South-Korean cinema: I could just as easily have put Old Boy, A Tale of Two Sisters or The Host at this spot. See also number 18.)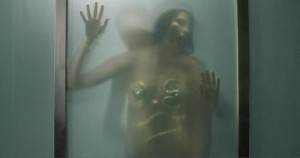 17.    Femme Fatale (2002 | Brian De Palma): This is just too close to my cinematic erogenous zones to not be part of this list. De Palma's still the most seductive filmmaker on the planet, if he's not too busy pissing people off.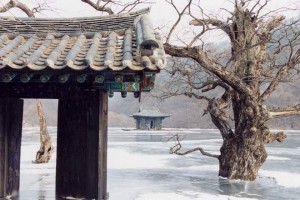 18.    Spring, Summer, Fall, Winter… And Spring (2003 | Kim Ki-duk): I had to fit one Kim Ki-Duk film on here and this impressionistic Buddhist allegory stayed with me the most.
19.    Punch-Drunk Love (2002 | P.T. Andersen): A stunningly original romantic comedy that puts the rest of the genre to shame.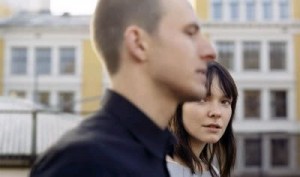 20.    Reprise (2006 | Joachim Trier): An evocative portrait of two competitive friends fueled by literary aspirations, cut to the quicksilver rhythm of thought.
21.    Inglourious Basterds (2009 | Quintin Tarantino): Quite possibly the most powerful wish-fantasy ever put on film.
22.    In Bruges (2008 | Martin McDonagh): Without a doubt the sharpest written feature on this list.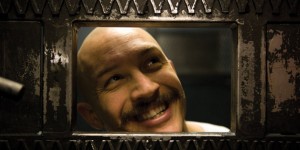 23.    Bronson (2008 | Nicolas Winding Refn): A cinematic ode to a horribly violent man who spends a lifetime in jail as some cruel piece of performance art. Oddly fascinating stuff.
24.    The Prestige (2006 | Christopher Nolan): An ideal night at the movies. Massively entertaining and refreshingly smart.
25.    Hero (2002 | Yimou Zhang): Just for the sheer poetry of its colors, movement, art direction and cinematography. Zhang Yimou tried to top himself later, but I believe he raised the bar a little too high with his Wuxia debut.
__________________________________________
Among the many films I couldn't get to fit on this list, in no particular order: Fernando Meirelles' City of God, Nanouk Leopold's Guernsey, Juan Carlos Fresnadillo's 28 Weeks Later, Alejandro Amenábar's The Others, Sean Penn's Into the Wild, Henry Selick's Coraline, Judd Apatow's Knocked Up, Zack Snyder's 300, Danny Boyle's Sunshine, Sofia Coppola's Lost in Translation, Takashi Miike's The Great Yokai War, Paul Verhoeven's Black Book and about a hundred others I'm currently forgetting. (Don't say I didn't warn you this was a silly exercise.)
Fresh from celebrating his fifth anniversary as a model film blogger, my good pal Dennis Cozzalio at Sergio Leone and the Infield Fly Rule prepared another one of his impossibly difficult quizzes for the holiday. It's taken me close to another five years to complete.
Here are my answers:
1) Second-favorite Coen Brothers movie.
With Fargo, The Big Lebowski and No Country for Old Men ex aequo on number one and Anton Chigurh holding a gun to my head, I'll probably go for The Man Who Wasn't There.

2) Movie seen only on home format that you would pay to see on the biggest movie screen possible? (Question submitted by Peter Nellhaus)
Vertigo in VistaVision.

3) Japan or France? (Question submitted by Bob Westal)
Let's see…
Catherine Deneuve? Jean Seberg? Brigitte Bardot?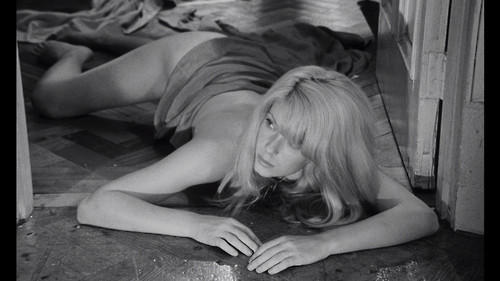 Isabelle Adjani? Emanuelle Béart? Julie Delphy?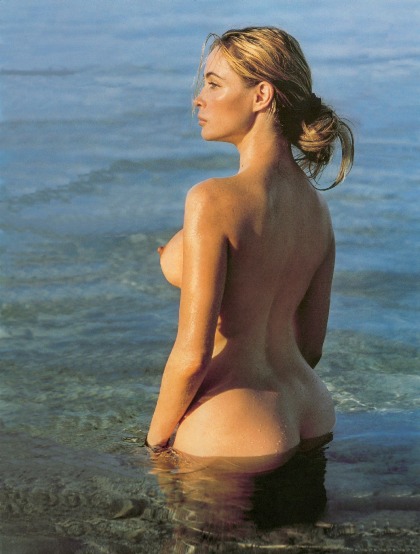 That settles it, then.
I'd have to say France.

4) Favorite moment/line from a western.
The lip balm scene in ¡Three Amigos!
Here it is (use your imagination to fill in the blurred-out facial expressions):
5) Of all the arts the movies draw upon to become what they are, which is the most important, or the one you value most?
The brilliance of the cinematic art form is how it combines the best of possible worlds.
You can't force me to choose, dammit!

6) Most misunderstood movie of the 2000s (The Naughties?).
Jonathan Glazer's Birth, although the tide seems to be turning.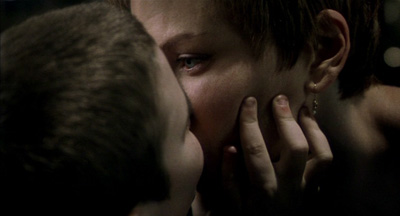 7) Name a filmmaker/actor/actress/film you once unashamedly loved who has fallen furthest in your esteem.
Based on his latest film alone: Michael Mann…
It pains me to say this, but as far as I'm concerned he's gone creatively senile in record time. Public Enemies was an epic disappointment in nearly every respect, but the little it had going for it (expensive production design, a fascinating historical setting and an all-star cast) was completely ruined by the very element Mann usually excels at: the cinematography.
A looser aesthetic? History shot through the digital lens of immediacy? My ass! This movie's capital U ugly.
I sure didn't see it coming… Collateral and Miami Vice had proven Mann to be one of the most exciting filmmaking pioneers working in the digital realm, but Public Enemies throws all his finely calibrated sensibilities out of the window. Literally millions of dollars per minute are flushed down the toilet by an unceazing parade of burned-out highlights, smears of digital motion-blur, inconsistent lighting, dialogue shot in earthquake-cam and incomprehensibly edited action sequences.
Mise-en-what? Who shot who from where?
And, by the way, why should we care?
Unforgivable!

8 ) Herbert Lom or Patrick Magee?
Patrick Magee.

9) Which is your least favorite David Lynch film (Submitted by Tony Dayoub)
Wild at Heart. A typical case of too much of a good thing.

10) Gordon Willis or Conrad Hall? (Submitted by Peet Gelderblom)
I'm going to act contrarian here and vote for Connie, the less obvious Prince of Darkness. Look no further than Road to Perdition (trailer below) to see how expertly Hall arranges his compositions in vertical planes – frequently columns of three – using different shades of luminance to seperate foreground from background. This man truly understood how to paint with light.
11) Second favorite Don Siegel movie.
Dirty Harry. (Favorite: Invasion of the Body Snatchers.)

12) Last movie you saw on DVD/Blu-ray? In theaters?
On Blu-ray: Zodiac. In the theatre: 2012.

13) Which DVD in your private collection screams hardest to be replaced by a Blu-ray? (Submitted by Peet Gelderblom)
Jacques Tati's Play Time… and it's only available in a region imcompatible with my current player. AAARGH!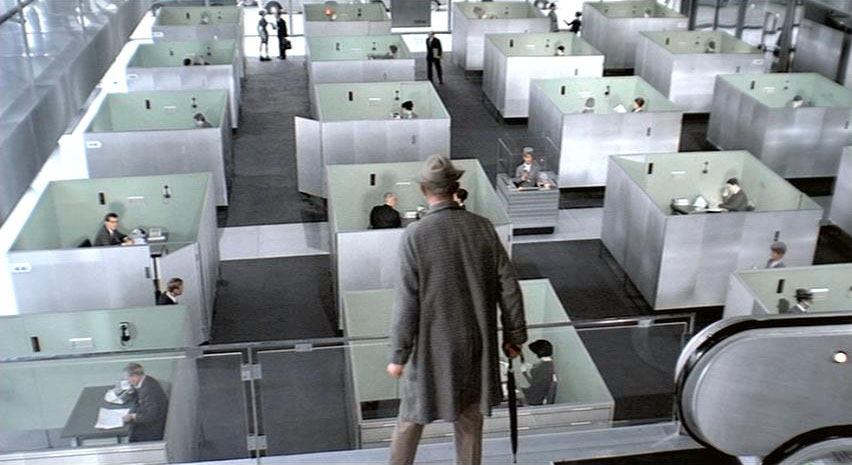 14) Eddie Deezen or Christopher Mintz-Plasse?
Mintz-Plasse.

15) Actor/actress who you feel automatically elevates whatever project they are in, or whom you would watch in virtually anything.
John Lithgow. Deliciously expressive, endlessly believable.
Will he play Gargamel in the upcoming Smurfs movie?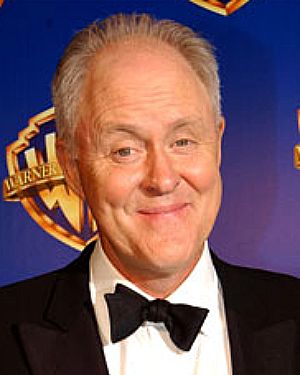 16) Fight Club — yes or no?
The movie: yes. The reality: no.
I was asked once by a relative to join an actual fight club, taking place in the basement of a hip restaurant in Amsterdam. I politely declined and told the dude to knock himself out on my behalf.

17) Teresa Wright or Olivia De Havilland?
Olivia.

18) Favorite moment/line from a film noir.
Juliet Forrest: "What are you doing?"
Rigby Reardon: "Adjusting your breasts. You fainted and they… shifted all outta whack."
—Dead Men Don't Wear Plaid

19) Best (or worst) death scene involving an obvious dummy substituting for a human or any other unsuccessful special effect(s)—see the wonderful blog Destructible Man for inspiration.
The decapitation by elevator in Dick Maas' original De Lift. Great cinematic idea spoiled by the worst-looking dummy head in movie history.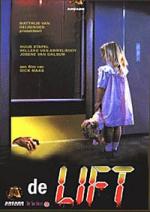 20) What's the least you've spent on a film and still regretted it? (Submitted by Lucas McNelly)
Around three euros for a shitty-looking letterboxed transfer of The Ninth Configuration. Not my cup of tea, after all, eventhough I quite like Blatty's The Exorcist III.

21) Van Johnson or Van Heflin?
Van Heflin.

22) Favorite Alan Rudolph film.
I didn't even make it through the title sequence of Mortal Thoughts.

23) Name a documentary that you believe more people should see.
The Master and His Pupil. A spellbinding documentary by Sonia Herman Dolz about the great Russian conductor Valery Gergiev giving a masterclass on the subject of art, the creative process and – best of all – charisma (yes, it can be taught!). Highly recommended!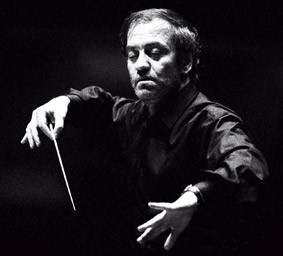 24) In deference to this quiz's professor, name a favorite film which revolves around someone becoming stranded.
Greystoke: The Legend of Tarzan, Lord of the Apes.

25) Is there a moment when your knowledge of film, or lack thereof, caused you an unusual degree of embarrassment and/or humiliation? If so, please share.
Every freaking time Dennis posts a quiz.

26) Ann Sheridan or Geraldine Fitzgerald? (Submitted by Larry Aydlette)
Ann.

27) Do you or any of your family members physically resemble movie actors or other notable figures in the film world? If so, who?
If I squint my eyes tight enough, my wife's a dead ringer for Michelle Pfeiffer.

28) Is there a movie you have purposely avoided seeing? If so, why?
Paranormal Activity. Ghosts in a naturalistic setting freak me out.

29) Movie with the most palpable or otherwise effective wintry atmosphere or ambience.
Andrei Konchalovsky's white-knuckle ride Runaway Train.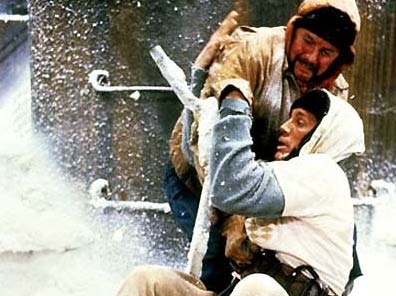 30) Gerrit Graham or Jeffrey Jones?
This is going to surprise those who know me as a De Palma evangelist, but the face of Jeffrey Jones never fails to make me giggle.

31) The best cinematic antidote to a cultural stereotype (sexual, political, regional, whatever).
Ellen Ripley.

32) Second favorite John Wayne movie.
Pass.

33) Favorite movie car chase.
The French Connection. Not the most original answer, I know, but look at it:

34) In the spirit of His Girl Friday, propose a gender-switched remake of a classic or not-so-classic film. (Submitted by Patrick Robbins)
Beauty and the Beast.

35) Barbara Rhoades or Barbara Feldon?
Rhoades.

36) Favorite Andre De Toth movie.
House of Wax.

37) If you could take one filmmaker's entire body of work and erase it from all time and memory, as if it had never happened, whose oeuvre would it be? (Submitted by Tom Sutpen)
Guido Pieters.

38) Name a film you actively hated when you first encountered it, only to see it again later in life and fall in love with it.
Scarface (1983), first seen on an extremely crappy pan-and-scan VHS.

39) Max Ophuls or Marcel Ophuls? (Submitted by Tom Sutpen)
Pass.

40) In which club would you most want an active membership, the Delta Tau Chi fraternity, the Cutters or the Warriors? And which member would you most resemble, either physically or in personality?
The Deltas. I'd be whoever Dennis Cozzalio played.

41) Your favorite movie cliché.
"It's quiet here. Almost… too quiet."

42) Vincente Minnelli or Stanley Donen? (Submitted by Bob Westal)
Donen, I guess.

43) Favorite Christmas-themed horror movie or sequence.
Gremlins.

44) Favorite moment of self- or selfless sacrifice in a movie.
River Phoenix's parents in Running on Empty, finally letting their boy go.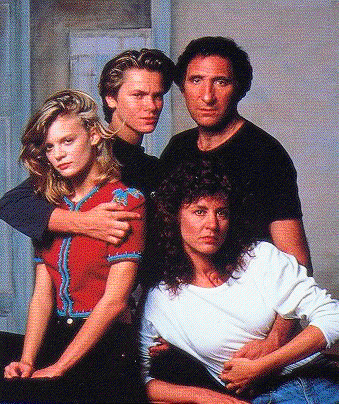 45) If you were the cinematic Spanish Inquisition, which movie cult (or cult movie) would you decimate? (Submitted by Bob Westal)
I say HANG the 1970s Bavarian sex comedy! Burn, hairy bums in Lederhosen, burn!

46) Caroline Munro or Veronica Carlson?
Caroline Munro, 'cause I just Googled her and I'm drooling.

47) Favorite eye-patch wearing director. (Submitted by Patty Cozzalio)
Wim Kayzer.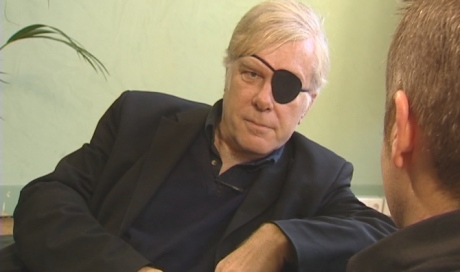 48) Favorite ambiguous movie ending. (Original somewhat ambiguous submission—"Something about ambiguous movie endings!"– by Jim Emerson, who may have some inspiration of his own to offer you.)
The sick Julianne Moore, safely (?) locked away from her environment, repeating "I love you" to her mirror image in Todd Haynes' Safe.

49) In giving thanks for the movies this year, what are you most thankful for?
A second Golden Age of Animation happening as we speak.

50) George Kennedy or Alan North? (Submitted by Peet Gelderblom)
As enjoyable as the Naked Gun features are, George Kennedy's Captain Ed Hocken can't hold a candle to Alan North's in the original "Police Squad!" series, yielding the blankest stare known to Man.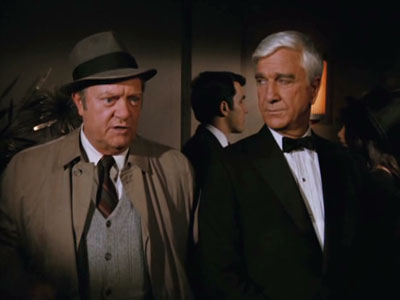 This behind the scenes video was shot by my colleague Sacha van den Boogerd. Equipped with the worst MiniDV camera in Amsterdam, he managed to document some pretty cool stuff nevertheless. Sacha was only on set for the first day of shooting. Footage from the second day was shot by sound man Wim Geuzendam using my son's Camileo.
The official Out of Sync website is up, by the way! Spread the word! Link away! Share, text, tweet, spam! Climb the rooftops and toll the church bell!
Be sure to watch the video in full screen. Enjoy! (Spoiler-free)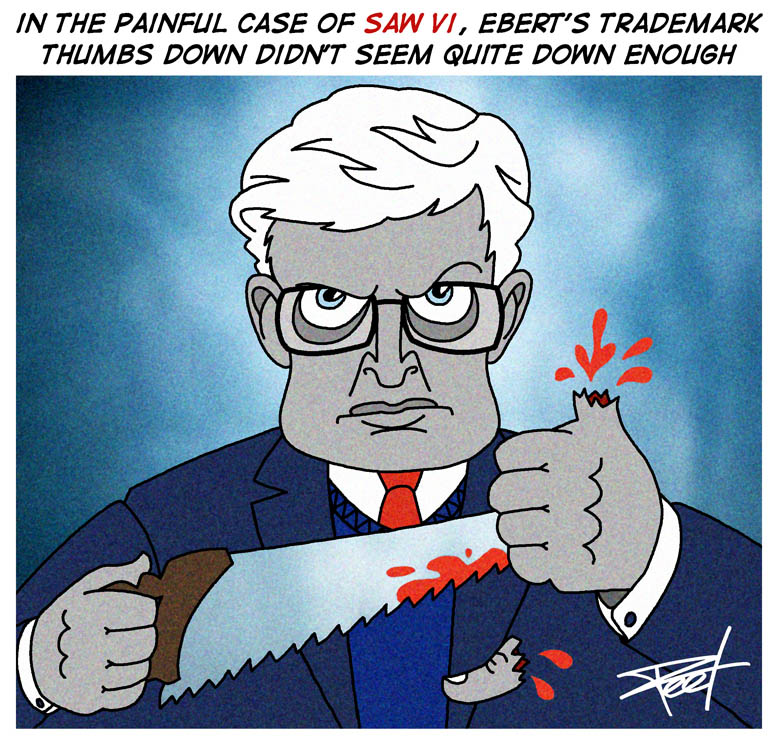 Spot the difference: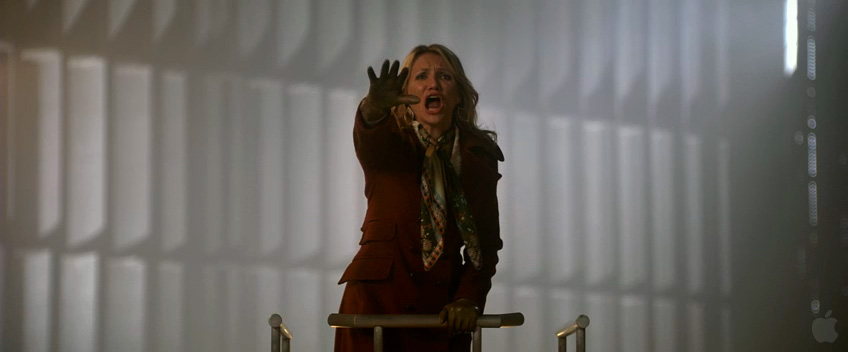 Cameron Diaz in Richard Kelly's upcoming The Box (2009)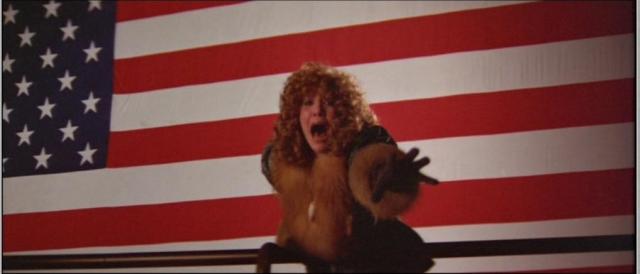 Nancy Allen in Brian De Palma's Blow Out (1981)
Francis Ford Coppola recently said: "The less expensive the film is, the more ambitious it can be." Seen in this light, my upcoming short may be the most ambitious movie ever undertaken.
Don't worry: a remake of Citizen Kane is not exactly in the cards, but hey–nice way to open a paragraph, right?
Out of Sync will be a short film with a gimmick. Only it's not exactly a gimmick. It will be the first movie filmed in Anamorphic AuDiVision. For comparison: think split screen, but instead of two or more juxtaposed visual sequences it's the sound that will be seperated from the image, leaving it up to the audience to connect the dots between what you see and hear. For those of you who smell style-over-substance, I can only stress that this was the best way to express what I chose to tell.

I've been lucky enough to assemble a to-die-for Dutch cast with name actors Romijn Conen and Beau van Erven Dorens and the wonderful theatre actress Marieke de Kruijf. The whole production is in the very safe hands of De Beeldbrigade. Thanks to the help and efforts of my excellent DP Rogier den Boer,
Team Facilities
,
The Crew
,
Singel Film
and a talented crew of volunteers, we were able to shoot on the
RED camera
using Arri-Zeiss Ultra Prime lenses, a Steadicam, tracks, a car-mount–you name it! Principal photography was on July 6th and 7th in and around my own home, and this Friday I've picture-locked my cut (a little under 10 minutes in length, including titles). So far, I'm very happy with what we've got. Next up is upscaling the offline to 2K resolution, color grading, titling, scoring and sound design.
To be kept in the loop, become a Facebook fan. You can find the first stills on that page, as well as a series of Behind the Scenes pictures.
Watch the teaser trailer below for a hint of what to expect.
I know, it's about bloody time something was posted around here. You must be wondering why it's taking me so long to pick up the pen and start publishing new Directorama episodes. I will eventually–but let me explain first what I've been up to these last few weeks…
I'm working on a short drama, that's what!
In the wake of the recent Kijkwijzer commercial, suddenly all elements came together: A single killer idea, a passionate crew ready to go and the possibility to use state-of-the-art equipment. It's going to be extremely cool. I've finished the screenplay about two-and-a-half weeks ago (perhaps the most unusual-looking screenplay ever written–more on that in a later post) and we're currently in the process of casting actors. The title: Out of Sync. Without revealing too much at this early stage, I can assure you that I'm very excited about the whole enterprise. After many years of directing for commercial clients and a wide range of TV-channels, I can't wait to finally take the bull by the horns and do something truly personal. It's one thing to criticize auteurs, it's another to try and be one 😉
Back to Directorama: I intend to finish the Deadly McGuffin season properly with five or six more episodes, depending on my choice of lay-out. They've already been written (the apotheosis was carefully planned long in advance), but I have yet to start drawing. When these final episodes are done, I'll put the orange-robed men to rest. Yes, you've read that right: the weekly strip will be on indefinate hiatus soon. As far as I'm concerned, Directorama as a name will live on. I'll probably go back to blogging mode and post a new film-related cartoon every now and then. That's the plan, anyway. Gotta follow my muse, folks–it's all I got…
So there you go: now you know!

The last few weeks I've had the pleasure to direct a new commercial for the Dutch rating system for movies, television and games, called Kijkwijzer. It's basically a system that gives parents the usual age recommendation (AL for all ages, 6, 12 and 16), accompanied with a selection of nifty pictograms for Violence, Fear, Sex, Discrimination, Drugs Abuse and Strong Language.
In the past, our production company has made four other commercials for Kijkwijzer. Most of these were 2D animated by yours truly, using original designs by illustrator Shamrock as a starting point.
Here's how one of those looked:
One of the commercials was shot live action on 16mm film to communicate the slogan "Sometimes watching can be harmful." Ironically enough, a few TV channels boycotted the final product for being too "anti-television" and it was never aired. It's probably the first time a rating system was censored, and it will probably be the last…
A couple of months ago, Nicam (the institute  behind Kijkwijzer) and Paul Verstraeten Communicatie contacted us again. This time, they wanted to introduce a new age classification to fill the gap between 6 and 12. Following their briefing, I wrote a script featuring a cartoony laboratory where a team of Kijkwijzer scientists literally stumble upon the number 9. The script was originally intended to be done as animation, but we ended up producing it live action instead, with real lab people having a giant eyeball (Kijkwijzer's brand symbol) for a head.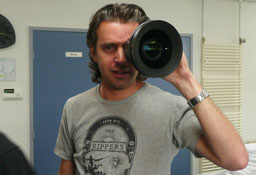 We took this as an ideal opportunity to shoot with the state-of-the-art RED camera, currently used for features as diverse as Jumper, Angels & Demons, Knowing and Soderbergh's upcoming The Girlfriend Experience. Not an ideal opportunity in the sense that it would provide us with a razorsharp digital picture (on the contrary: I aimed for a grainy, Nordic look along the lines of Roy Andersson's deadpan comedy You, The Living), but because this particular effects-heavy project could seriously benefit from the creative freedom that 4K of image resolution allows.
You see, our final product was always going to be broadcast in standard definition. The RED One, however, shoots four times HD. That's four (4!!!) times the resolution of a Blu-ray disc, thank you very much. In short, that meant we'd be able to frame everything in static mastershots – the ideal condition for visual effects – and still have the possibility to zoom in and out, crop and fool around with each take in post-production, making it all look like it was shot "from the hip," so to speak.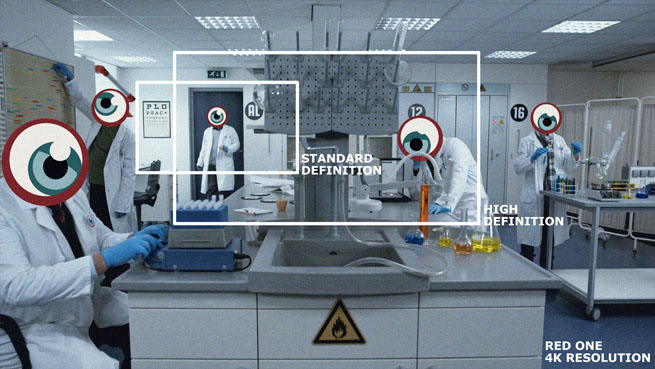 It took some time to scout the right location. We found that the majority of laboratories looked too cluttered, modern or impersonal for our purpose. I wanted something a little more simple, cosy and stereotypical: how a child would imagine a laboratory, yet still remaining an air of realism. In the end we discovered a showroom for lab products that was perfect for the job. We filled it with lots of props: test tubes filled with colored fluids, microscopes, medicine bottles, an X-ray lightbox, brown plastic coffee cups, an old-school beige computer, etc.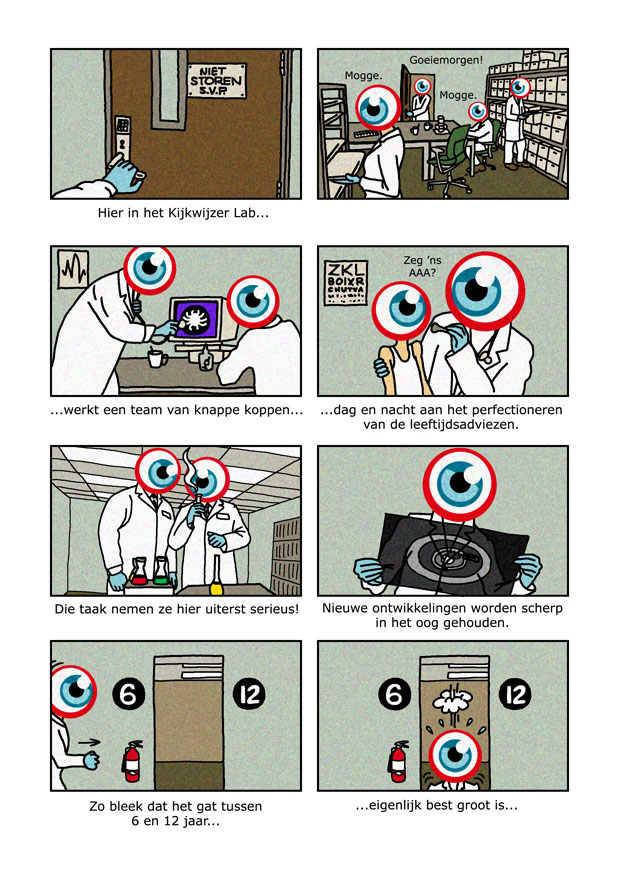 To cut costs, we used colleagues as extras, myself included. (Note to inexperienced filmmakers: never direct your own boss!) All of us wore ridiculous-looking bathing caps with crosses drawn on them for optimal motion-tracking. Below you can see my oldest son as a guinea pig of one of the scientists. I'm the scientist entering through the door and falling through a hole in the floor. (In reality, I fell to my knees on the gaffer's sand bag; I still have the bruises to prove it.) Needless to say, we had quite a laugh that day.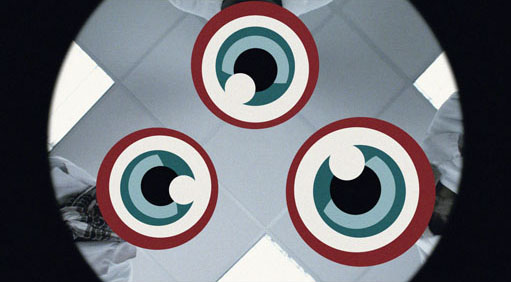 Post-production lasted about 9 days. Most of this time was spent in-house in Amsterdam, with After Effects as compositing software. We added the eyeballs digitally, as well as hand-held camera movement, tilts, crash zooms and a generous amount of grain. We even put floating bubbles in the test tubes and keyed in steam above a moving coffee cup. Sound design was done at REC Sound and involved another excellent voice performance by Bram van der Vlugt, an eminence grisein the Dutch theatre world.
Well… enough words. Have a look and see the end result for yourself:
Europe loves Obama and I'm proud of all my American friends today. I say this without a shred of irony.
A few years ago, I saw a documentary about the US that went into the impossible divide between liberal thinkers on one side and born-again Christians on the other. During an interview with a protest singer who once performed at Woodstock (his name escapes me), the Dutch reporter pointed out this complete lack of a common ground in America's political climate. The old hippie shrugged and said: "Yeah, well… THEY're the ones who are wrong. The world is round and they say it's flat. What are we to do, agree with them?"
To me, that quote pretty much summed up the biggest problem in the world today. And I remember thinking back then that there was no solution to such extreme polarization.
Not long after that, Obama made his famous "Red States, Blue States" speech at the 2004 Democratic National Convention. I've been a believer in him ever since.

Well, this came out of the blue!
A program I've directed has been nominated for the Image and Sound Award, under the category Entertainment. The program in question is Waar Is De Mol? and I can best descibe it as a cross between a real-life road movie and a celebrity interview show. The winners will be announced on January 26th next year. Fingers crossed…
From the press release:
Wednesday December 3rd the nominations were announced for the Image and Sound Awards 2008. Over the past months, a jury of TV professionals led by Peter Römer judged 288 Dutch broadcasts for a total of 11 prizes. (…) The Image and Sound Awards are the business prizes for the highest valued Dutch TV-programs, multimedia concepts, best actor and actress, and for the "TV Personality of the Year."

There are six different categories. In each category three programs are nominated from the season 2007/2008.

Category Entertainment
– De Reunie, KRO, director Boudewijn Schoewert
– Mooiste Meisje van de Klas, TROS, producer Simpel Media, eindredactie Bob Keller
– Waar is de Mol, Veronica, producer De Beeldbrigade, director Peter Gelderblom
Here's a trailer of the first season, which took place in Uganda, Kenya, Egypt, Zambia, South Africa and Tanzania:
—————————————————————————————
UPDATE 01/26/2009: Damn. Lost it!
Yesterday I was interviewed for Movie Geeks United!, one of my favorite radio podcasts out there. It was 40 past midnight here in Holland when we spoke on the phone and I was quite nervous (writing in English is one thing, speaking live to a quarter of a million listeners is a whole new challenge!). Fortunately, hosts Jamey and Jerry made me feel right at home. We talked about the new Directorama book, of course, but we also touched on subjects like Steven Spielberg (in particular The Temple of Doom) and – wait for it – the state of cinema. Near the end, I revealed something juicy about the upcoming Directorama season.
You can listen to the show by clicking on the white triangle above, via this link, or download the MP3. Better yet, you can subscribe to the podcast if you type "Movie Geeks United" into the iTunes store (it's free). I'm 40 minutes in, right after the interview with Mark Damon, the legendary producer of Das Boot, 9 1/2 Weeks and Monster.
This Friday my advance copy of the Directorama book fell on our doormat and, well… it looks pretty cool! It's been a lot of work to put together, but I really love the way it turned out.
After some last-minute tweaks (mostly having to do with color and font size), I've uploaded the final version on Sunday night and made the book publically available. This means it's officially for sale! (Just click on the button below this post to get yourself a copy.)
Here's a sneak preview (click to enlarge):

This volume collects the entire first series of Directorama, plus 31 movie-obsessed cartoons and a foreword by film blogger extraordinaire and good pal Dennis Cozzalio. Nearly every panel (and some of the texts) have been revised before going to print and the artwork is presented in its ideal resolution (you can actually count the film grain!). To make sure that some of the cartoons will still make sense in a few years from now, quite a few of them have been annotated and placed in context.
All in all, it's 74 pages in glorious Technicolor. If you're a cinephile, filmmaker, film critic, movie geek or industry professional, this book either belongs on your coffeetable, on top of the stack in your bathroom, or secretly locked away in a hidden drawer!
I have good news and bad news, everybody…
First the bad:
In the next few months, the 24LiesASecond website as you've come to know it will ceize to exist.
Now the good:
24LiesASecond will merge with The House Next Door.
Yes, you've read that right.
So what's going on? Let me explain…
When Jim Moran and me launched 24LiesASecond in 2004, we had no idea what a flight the blogosphere would take. We wanted to provide a platform for the kind of provocative underdog film criticism we couldn't find anywhere else and made a vow to aim high and shoot low. Hence, our specialty became the carefully edited long-form essay.
Fast-forward to four years later… Thanks to wonderful contributions by Mike Crowley, Giuseppe Puccio, Dennis Cozzalio, David Greven, Bob Cumbow and Will Lasky, the quality of the 24Lies articles has endured, but the quantity of our output leaves a lot to be desired. Despite a modest cult following (that would be you, loyal reader) and a handful of eminent supporters (Jim Emerson, Anne Thompson, Matt Zoller Seitz and – dare I say it? – Brian De Palma), our website has remained something of a hidden gem.
Most of you will know that 24Lies member Keith Uhlich has recently took over the editorial reigns at The House Next Door–a very popular film blog founded by the great critic/filmmaker Matt Zoller Seitz. After drawing 30 episodes of Directorama under Keith's editorial guidance, the idea arised for 24Lies and The House to team up. In many ways, The House Next Door has succeeded where 24Lies has failed: By offering new content to their visitors each and every day, Keith and editor emeritus Seitz have built up an impressive readership. Simply put: If quality online film criticism is your thing, Next Door is where it's at.
What will this merge amount to?
The 24Lies archive will find a new home at The House Next Door, where it will be introduced to a much wider audience. All the articles will be republished according to a weekly schedule, one by one, labeled under their own 24LiesASecond Essays tag. Future articles by the 24Lies authors will also be published on The House Next Door.
I'm sad to say that this means the 24Lies forum will be discontinued. This, of course, was an especially tough decision to make. We've had many memorable discussions on our message board over the past few years and I've always enjoyed reading every member's thoughts and opinions tremendously. For this reason, I've contacted Geoff Beran of De Palma à la Mod and he's looking into the possibilities to attach comment sections to his posts, so that we can keep in touch with eachother and De Palma's work. Let's hope Geoff can technically figure out a way to do this, because it would be the ideal solution to keep our little community together.
24LiesASecond's transition to The House Next Door will happen gradually. Members will be able to post on the forum for another two weeks or so. After that, a locked version will stay online for a few weeks to ensure that everyone has enough time to copy and save their favorite threads. The 24Lies essays will be republished on The House later this Summer. Until then, you can still find them here.
That's all folks. I hope you understand. Drop a comment and let me know what you think. Thanks for all your support and see you all at The House Next Door!
All the best,
Peet Gelderblom
Founding editor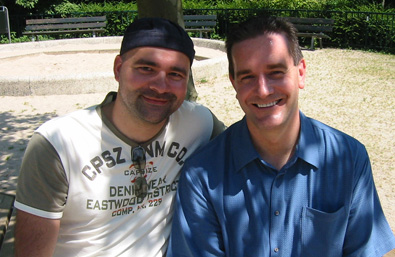 Editor-in-chief Jim Moran (right) with yours truly
I'm proud to officially announce that Directorama will be serialized in Smallformat, the bi-monthly magazine for fans of 8mm and 16mm film around the globe. Issue 1/2008 features a six-page special with the first 8 episodes of Directorama (the complete introductory story arc!) plus two pages of interview with yours truly, along with a couple of Negative Space cartoons.
Best of all, it has a brand new cartoon on the cover!
I haven't received the issue myself at this point, but I'm expecting to within the coming two weeks. To order yourself a copy, simply go to www.smallformat.de, click on "subscription" and choose to buy just one issue, mentioning "issue 1/2008," for the price of Euro/US-$ 10,-.
Aimed at amateurs as well as professionals, Smallformat presents new products, tips for better filming, tests, labs, film material, the history of camera brands, and a collector's marketplace. Editor-in-chief Juergen Lossau is also planning a German version of Directorama to be serialized in Smallformat's sister publication Schmalfilm, which has been around for a whopping 60 years! Super toll!
You really can't watch the Oscars without it: The Directorama mug!
No, I'm not kidding…
Good news for those of you who've always yearned for a Directorama calendar, T-shirt, mousepad, trucker hat, BBQ apron or sexy spaghetti tank top. Visit the brand new Cafe Press Directorama store and knock yourself out!