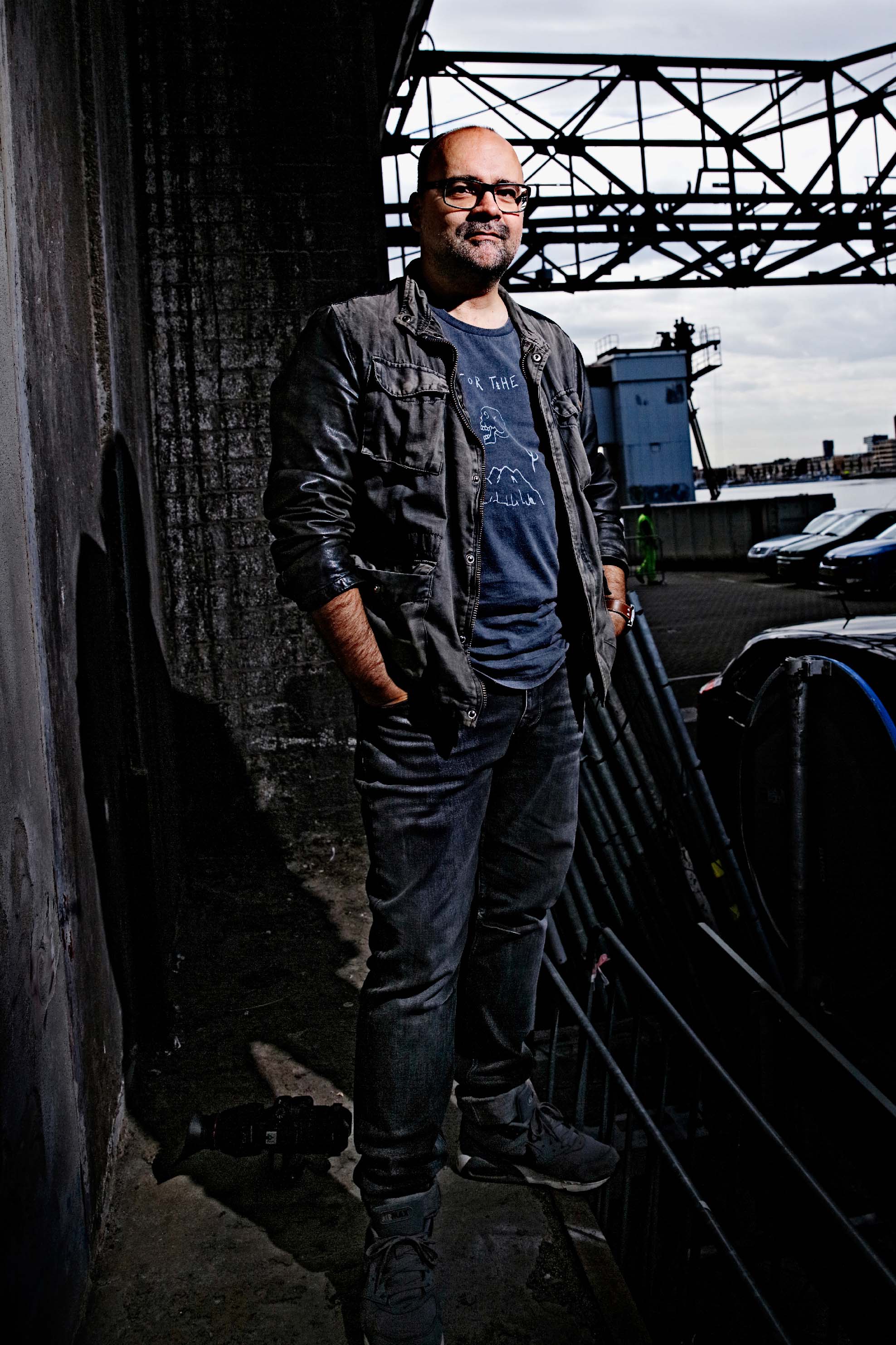 50 Ways To Kill Your Mommy, Volle Zalen, Bureau Rooijakkers & Verster, Lola Zoekt Brood, Edwin Zoekt Fortuyn | AVROTROS
Fotostudio De Jong | VPRO
Verborgen Verleden van Nederland, Bonte Vrouwen | NTR
Waar is De Mol? (shortlist Beeld & Geluid Awards) | Veronica + SBS6
Ruby Wax Meets, SamenWonen, Born2Cook, Return to Sender, Achter Gesloten Deuren, De Volgende Stap | Net5
Future Fighters | MTV
Buurt op Stelten, station ID's (Bronzen Button) | Talpa
Commercials voor:
KPN, TomTom, Kijkwijzer, Autodrop, Old Amsterdam, Bloemen.nl (shortlists ADCN + Young Directors Award), Samsung, Spotify, Nederlandse Hersenstichting (Socutera Award), Buienradar, T-Mobile, Philips, Mora, Shoeby, Viacom (2e Prijs Adweek), Bosch, Canon, Rexroth, Crystal Clear, 999 Games, Rexona, Maaslander, Sportlife, Universal Pictures, Bang & Olufsen, Rabobank, Hunkemöller e.v.a.
Peet Gelderblom is een freelance regisseur met meer dan 20 jaar ervaring op het gebied van televisie, commercials, documentaires, drama, promo's en broadcast design. Peet is een sterke verteller en conceptuele denker, een goede luisteraar en een betrouwbare kracht op elke set, groot of klein. Met zijn gevoel voor stijl, sfeer, spanning, humor, muzikale timing en grafische compositie is hij de aangewezen persoon om audiovisuele content precies de expressie te geven die het nodig heeft.
Zijn commercial portfolio bevat werk voor cliënten als KPN, TomTom, Kijkwijzer, Autodrop, Samsung, Spotify, Buienradar, Mora, Old Amsterdam, Philips, Bosch, Canon, Crystal Clear, Rexona, Maaslander, Sportlife, Universal Pictures, Bang & Olufsen, Rabobank en Hunkemöller. "De Klos" voor Bloemen.nl, geproduceerd door In Case of Fire, haalde de shortlists van zowel de ADCN als de Young Directors Award in Cannes. Hij won de Socutera Award met een spot voor de Nederlandse Hersenstichting in 2007.
Peets TV-werk omvat een keur aan programma's, docu's, drama, promo's, clips en perspresentaties voor vrijwel alle publieke en commerciële zenders. Hij werkte met presentatoren als Art Rooijakkers, Waldemar Torenstra, Johnny de Mol, Sophie Hilbrand, Tim Hofman, Geraldine Kemper, Lauren Verster, Katja Schuurman, Ruby Wax, Tim Haars, Fred van Leer, Cornald Maas, Bridget Maasland, Erik van der Hoff, Linda de Mol, Patrick Lodiers, Renate Verbaan, Natasja Froger, Sebastiaan Labrie en vele anderen. Waar is De Mol? kreeg een nominatie voor de Beeld & Geluid Awards en in 2006 werden Peets live action station ID's voor Talpa beloond met een Bronzen Button.
In 2016 werd zijn hermontage van Brian De Palma's Raising Cain benoemt tot officiële Director's Cut, waarna Shout! Factory hem de supervisie gaf over de restauratie. De Blu-ray, genomineerd voor de Saturn Award, werd in vier verschillende landen uitgebracht. Out of Sync, Peets korte fictiefilm met Romijn Conen, Marieke de Kruijf en Beau van Erven Dorens, draaide op verscheidene festivals wereldwijd, werd bekroond in Milaan en verkozen tot Vimeo Staff Pick. Zijn documentaire Remaking Fear: Evolution of the Body Snatchers ging in 2018 in premiëre op Imagine Film Festival.
Film-gerelateerde artikelen en video-essays van zijn hand zijn gepubliceerd op websites als RogerEbert.com, IndieWire, Fandor, Film School Rejects en Slant/The House Next Door. Tussen 2004 en 2008 was Peet de founding editor van 24LiesASecond, een platform voor provocerende filmkritiek met een "underdog bite". Zijn satirische strip Directorama, door filmmaker Don Mancini beschreven als "Doonesbury voor cineasten", vormde een terugkerend onderdeel van het internationale tijdschrift Smallformat. Pretty Messed Up, zijn serie conceptuele movie mash-ups, verscheen op Fandor en Filmscalpel.
Als kleine jongen was Peet al obsessief creatief–altijd aan het tekenen, schrijven, optreden, jammen of in de weer met zijn vaders Super-8 camera. Als twintiger was hij de leadzanger van de funkformatie Dirty Laundry en onder de naam Man After Midnight maakt hij nog altijd muziek. Hij studeerde aan het Grafisch Lyceum te Rotterdam, waar hij af en toe gastlessen geeft, en werkte kortstondig als copywriter en desktop publisher voordat motion graphics en digitale montage hem trokken naar het audiovisuele vakgebied.